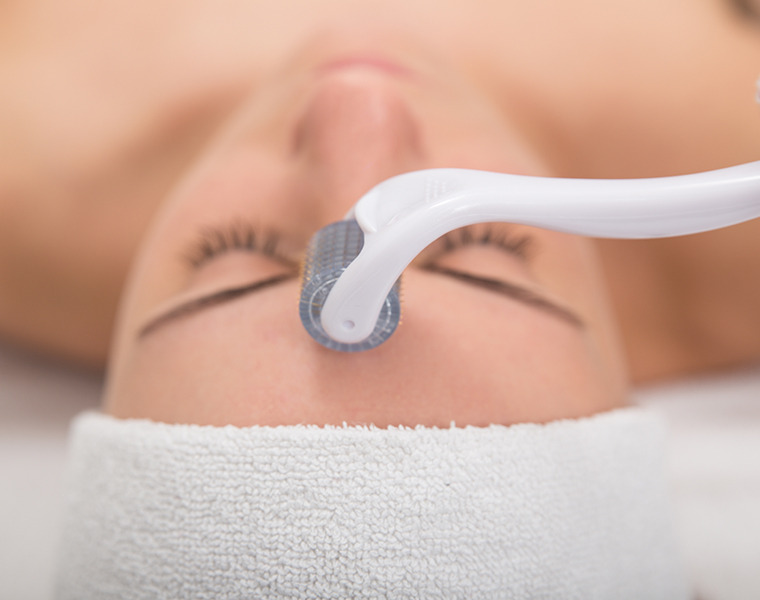 You're Missing Out on the Incredible Results
We're telling you right now: if you have not tried micro needling yet read this article and watch our own Char and Joelle do a treatment. This is one of our most favorite treatments because it is quick, has little to no pain, no downtime, and the results are huge!
Five things to know about micro needling:
it sounds painful but the procedure is quick and low pain
a little itchiness and slight redness may occur after, but usually goes away soon
any product or treatment applied after micro needling will absorb better
it results in silky, soft and radiant skin
in studies, nearly 100% of people who received micro needling reported noticeable difference in the appearance of their skin
Here's how it works at Montana Medical Aesthetics Clinic.
Our practitioner will select the best depth and density for your skin type and condition and use precision to deliver the procedure. These tiny needles puncture the first layer of skin and rejuvenate it by boosting collagen production which in turn reduces the appearance of wrinkles and fine lines and dramatically enhances the texture of your skin. Lots of people love it for what it does for the fine lines around the mouth and eyes.
It treats texture issues on your skin like pores, wrinkles, acne scars, and sagging skin.
We will apply a topical numbing cream at the beginning of the procedure, and the whole process takes less than an hour, with the needling taking about 20 minutes. After we finish, we will apply serums, hydration, and any other product that is specific to your skin's needs. Despite the scary name, you will leave feeling good, and most our patients say their procedure was easy.
Immediately after the treatment, you will be red. Within a couple of hours, you should be back to your normal activities. What you will see the next morning is a lovely glow. You may still be a little red the next day, but it can easily be covered with foundation. We recommend our own favorite line, Image, because of what it does for your skin. It is one of the only products we found that not only is a foundation and a sun screen but also a healing serum to speed up the recovery process. For a couple of days, your skin will feel tight and flake a little but about the third day, it will feel soft and the pore size will begin to appear smaller. An increased benefit after treatment is that your products should penetrate deeper into the skin.
Want to take it one step further? Add on a PRP (plasma rich protein) treatment to take it to another level. This is your blood's own plasma to rev up the collagen and elastin production for even more wrinkle and fine line enhancement and skin tone improvement. We will both add it in during the needling process and apply some of after. If you have scars, sun damage, or really want to target wrinkles, go for the PRP add on and be blown away by what it can do for your skin.
See a video of Char getting micro needling.