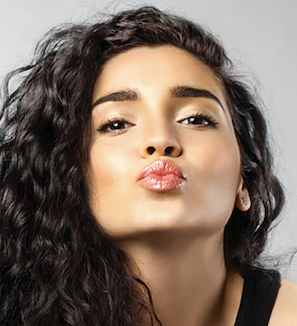 Ideas of beauty can come and go and change over the years, but one thing has stayed a standard: the love of plump, full lips. Kissable lips have long been the desire for so many of us, and, as we age, we lose lip volume. And, as time goes, we also develop those fine lines around our lips.
These are some of the most common concerns we hear from our clients. There's no need to frown, however. We have the perfect therapy treatment for you. This treatment is easy, happens in one visit, has no downtime, and the results are beautiful and will reverse what time has done.
Our brand-new Kissable Lips therapy will bring a smile to your face. The package includes a lip-focused Ultherapy followed by dermal filler. Let's break down what each of those will do for you.
Ultherapy is not a laser but rather a focused ultrasound that causes the skin to tighten. It is non-invasive and does not require topical anesthesia, nor does it have any downtime. Ultherapy lifts the skin, especially on the upper lip, and tightens the loose skin so that lip wrinkles are reduced. Ultherapy also stimulates lip tissue to produce new collagen, so that the body naturally produces it over the next three to six months. The whole affect lasts about a year, and future touch-up treatments will keep pace with the aging process.
We added another service to our kissable lips special and have included a dermal filler with this to add even more hydration and to reestablish the lip volume and contours your lips once had. If a person wants a lip that is even more full, you can purchase more filler.
If you are wanting to see a fuller, smoother lip, or if you miss the plump lips you once had, then our Kissable Lips special will deliver for you.