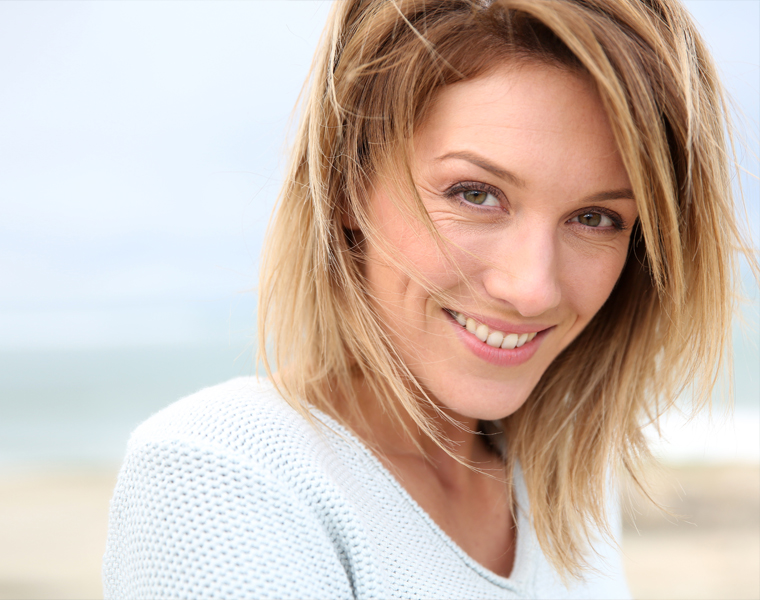 This month's Montana Medical Aesthetics Clinic special highlights the superior benefit of two simple but highly effective therapies—Dermaplanning and SkinTyte—that can be done individually or combined.
At Montana Medical Aesthetics Clinic, we often treat patients with more than one therapy or treatment in a single visit. Combining complimentary cosmetic procedures, such as an exfoliating procedure combined with a tightening procedure, will increase the effectiveness of the therapies as well as enhance the skin's overall appearance.
This month we are featuring a combination of two treatments that will help brighten and tighten your skin. These two treatments are incredibly effective individually but also very complimentary together.
Some Things Are Better Together
When looking at the skin concerns—from sagging skin to deep lines, discoloration or scarring—we may determine there is no single most effective treatment. A combination treatment simply means looking at the whole picture and seeing what complementary therapies can work in one fell swoop.
We All Have Concerns…
We're featuring two specials for July that can be done individually or together.
1) Dermaplane skin exfoliation
2) SkinTyte skin tightening and refreshing
These two non-invasive treatments address two of the most common complaints we hear: dull skin and lax skin.
What do these treatments do?
Dermaplaning is a method of exfoliation that consists of using a fine blade to gently scrape off the top layer of dulling dead skin cells in order to reveal a smoother, brighter complexion.
Dermaplaning is a favorite in the entertainment industry, specifically among models and actresses. Why? It leaves skin soft and fresh and eliminates that annoying peach fuzz that cakes up in makeup. If you choose to do the second featured treatment, then dermaplaning helps prepare your skin for it.
Anyone can do dermaplaning, with the exception of those with cystic acne. It is painless and takes 45 minutes.
SkinTyte uses light energy in a non-invasive treatment to target skin laxity. This technology uses heat to target the dermal collagen deep in your skin and stimulate it to produce more. The result is an easy treatment that tightens the skin, is pain-free, requires no downtime, and can be done anytime in a one-hour treatment.
SkinTyte can be used to treat any area of the body where skin firmness is lacking. These areas often include the face, neck, abdomen, and arms. The majority of patients will notice some results after just one treatment. However, we generally recommend a series of 3-5 treatments over the course of 1 year or to be used as a maintenance treatment after other treatments, such as Ultherapy. You can purchase multiple SkinTyte treatments on this special.
Call us today to schedule or to learn more.